Radio Microphones & IEM
Shure QLX-D2 KSM9/UR2 Handheld Transmitter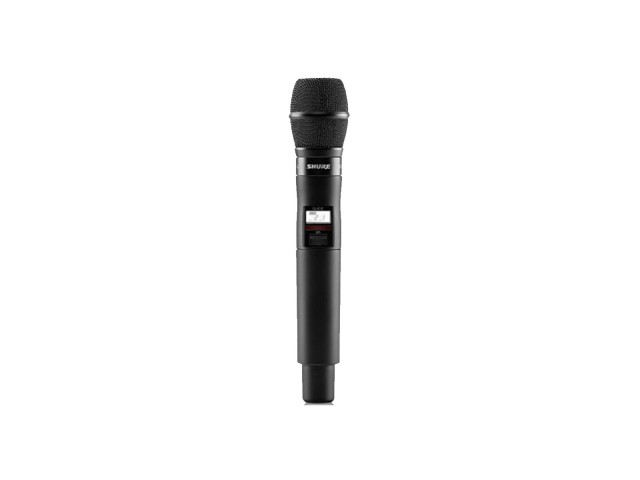 * Hire prices subject to a 5% settlement discount for payment within the agreed period. T&C's apply.
Featuring transparent 24-bit digital audio quality and incredibly efficient RF spectrum usage, the QLXD2 handheld transmitter is ideal for wireless vocals in presentation spaces, music venues, and houses of worship. Easy to use, the QLXD2 quickly syncs with a wireless receiver over IR at the push of a button and maintains clear, uninterrupted signal over its entire 100 m (330 ft.) range. All metal construction ensures durability, and a wide selection of compatible microphone choices offer legendary Shure sound signatures.
The KSM9 head is a premium vocal condenser microphone that captures vocal subtlety with extraordinary detail to deliver clear articulation and precise vocal reproduction for live performance.
To hire call 01733 371 250